Widely Usage
Christmas (tree) decoration, indoor decoration, wedding decoration, concert decoration, movie scene decoration, filming a commercial, making a snowman, children's toy etc.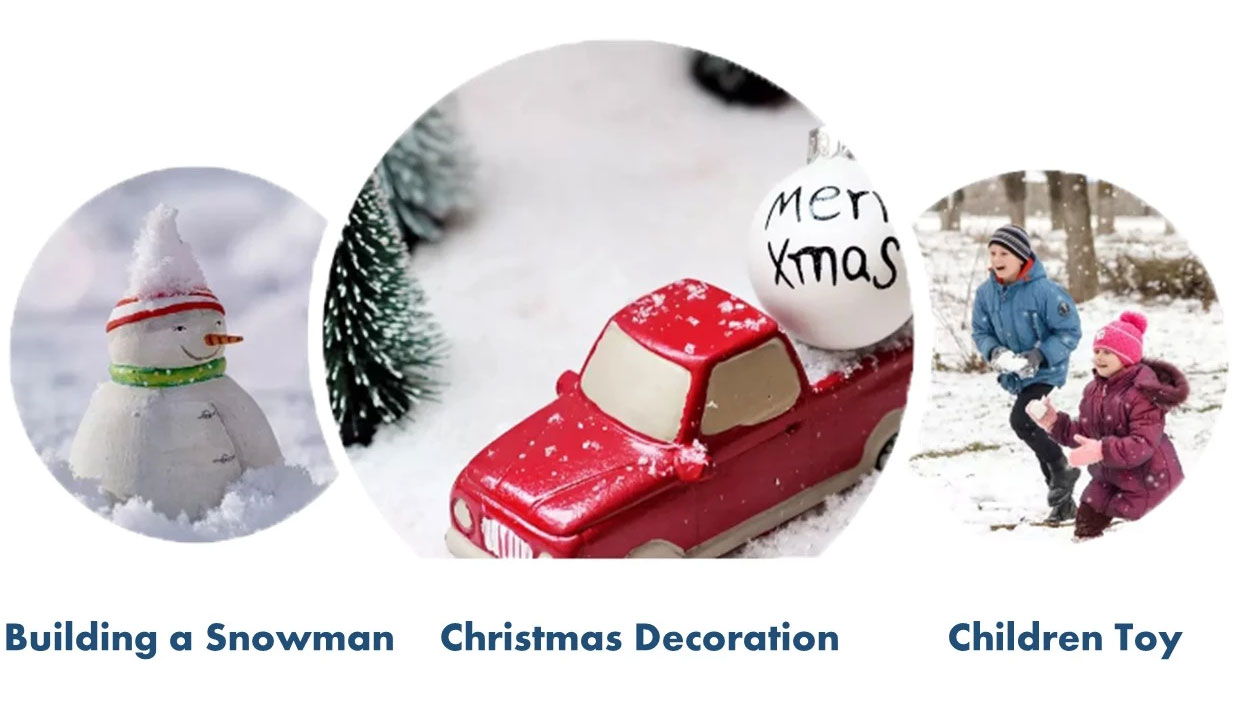 Instruction
1. To take out a container and put some snow powder into it.
2. To put some water in the container.(The ratio of water to snow powder is 20:1)
3. You will find that the snow powder is expanding rapidly and it turned into white, crystal clear snow.
NOTICE, It is not advisable to add too much water.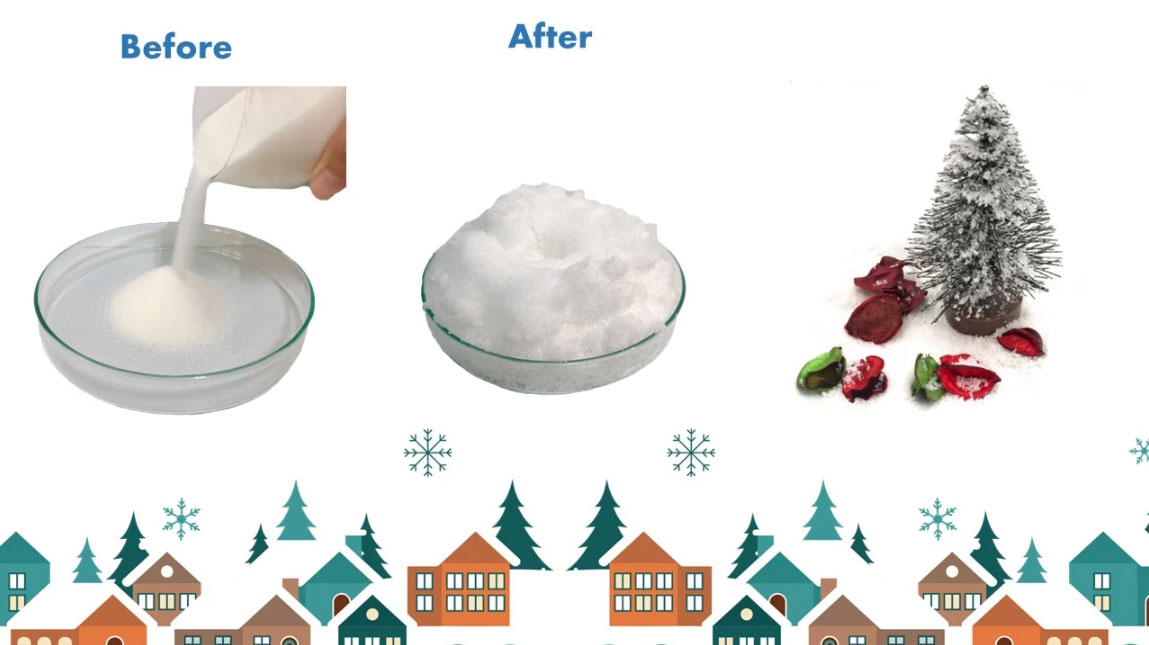 Instant Snow for Christmas Decoration